St. Louis, Missouri – Cleaning Concepts Maid Service has been in the cleaning business since 1991, bringing a wealth of over 30 years of industry experience. The company offers a variety of cleaning services, backed by a 100% satisfaction guarantee. They offer routine housekeeping services, which involve weekly or fortnightly personalized house cleaning depending on the client's preference. They also offer deep cleaning around the house, which involves spot cleaning for areas that don't get cleaned often, such as window sills, baseboards, garages, and other areas. Their move-in and move-out cleaning services are convenient for those moving to new locations. These not only involve deep cleaning of empty homes and apartments, but can also include specialist cleaning such as cleaning appliances and cabinets. The company is highly rated by the Better Business Bureau with an A+ score. This results in the utmost trust from their customers with little to no complaints.
The company has a team of highly experienced cleaners, catering to the full-time services of each home. All of their employees are fully trained, insured and bonded, and all of their services are backed by a 100% satisfaction guarantee. The company spokesperson had this to say about St. Louis Cleaning Services: "We are family-owned and operated, giving local residents a personal touch in all of our engagements. We use powerful EPA-approved cleaning products that not only clean but also kill bacteria, ensuring good health and safety. Our products are gentle and do not harm children or pets. Talk to us today.
Cleaning Concepts Maid Service prides itself on being a trusted and dedicated cleaner for homes and businesses. In a business that demands the utmost honesty and integrity, the company carefully screens and checks the backgrounds of all its team members and only hires experienced and dedicated cleaners. Their housekeepers' references are also checked, they have passed the pre-employment drug test and are highly rated by other satisfied clients. They also undergo telephone screening and in-person interviews to ensure that their clients get the best services.
The company has leveraged technology to provide the best services on all fronts. Their fleet is GPS-enabled, and they also have HEPA Level 4 filtration vacuums that rid homes of indoor allergens. Their services are personalized and tailored to each client's needs so that there is no one-size-fits-all solution. Their staff arrive on time in a branded car and in uniform. Their team is made up of veteran housekeepers guaranteeing a great job, and they strive to exceed their expectations all the time. The house cleaning service provider takes great care of the workers. All of their housekeepers receive full-time benefits including health, vision and dental care.
Cleaning Concepts Maid Service is headquartered at 8837 Manchester Rd, St. Louis, Missouri, 63144, USA. They can be reached by phone at 314-781-0018. Visit their website for more information on their services.
Media Contact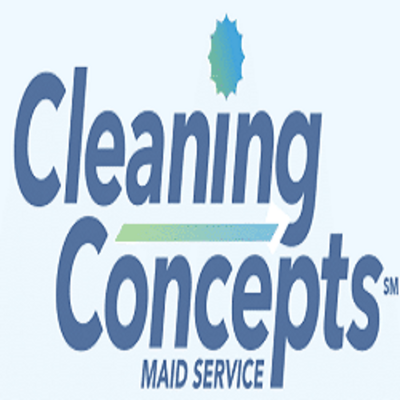 Company Name
Cleaning Concepts Maid Service
Name of the contact
Jeffrey Marquie
Call
314-781-0018
Address
8837 Manchester Road
City
Saint Louis
State
Missouri
Postal code
63144
Country
United States
Website
https://stlouismaidservice.com/